THE TRADITIONAL SOUTHERN JUTLAND "KAFFEBORD"
Any visitor or tourist in Southern Jutland cannot miss experiencing a traditional Southern Jutland "kaffebord". A "kaffebord" (which literally translates as "coffee table") is a social event which offers guests a sumptuous selection of delicious cakes served with coffee and other beverages. Why not experience a "kaffebord" and treat yourself to a mouth-watering Southern Jutland tradition?
When Southern Jutland became part of Prussia in 1864, the Danes tried to pull together by holding meetings to express their solidarity. However, the Prussian authorities did not grant liquor licences to pubs and inns where these meetings would otherwise be held. The people therefore built community centres instead where these meetings could take place.
Coffee and cakes were served in the community centres, and these refreshments were provided by the people who used the centres.  It was not long before tables started to appear in the community centres large enough to accommodate the many different shortcakes, tarts and layer cakes that people brought in – and many places witnessed stiff competition between the women who baked these delicacies. At a time when hard physical labour and spartan food were commonplace for most Danes, the sumptuous "kaffebord" soon became a festive event that everyone eagerly looked forward to.
During the Second World War, the Southern Jutland "kaffebord" enjoyed another surge of popularity. During the occupation, the Danes were prohibited from holding meetings – but the "kaffebord" was still permitted. The Danes of Southern Jutland used this loophole in the law to meet together legally – and they brought with them freshly brewed coffee and home-baked bread.
Did you know?
• The traditional Southern "kaffebord" consists of at least 21 different cakes: seven dry cakes, seven soft cakes and seven hard cakes..
• In the old days, so-called "Stop Pommel" or "stopboller" (sweetened buns) were served to sate the worst of the men's hunger before the other cakes arrived on the table.
• A traditional Southern Jutland kaffebord is rounded off with a light cake called 'Ingenting' (which translates as 'nothing'), because – as the name suggests – it is light enough to eat without you noticing any difference, even when you have just consumed 20 odd slices of cake.
Other examples of Southern Jutland cakes include:
Katøffelkaach mæ Æfel – [Potato Cake with Apple]
Appelsin Sankaach – [Orange Cake]
Brø'tårte – [Rye Bread Layer Cake]
Strifftårte – [Stripe Cake]
Gooj Raj – [Good Advice]
Kys & Klap – [Kiss and Pat]
Want to gorge yourself on cake?
– Call in at DEN GAMLE KRO in Gråsten, which serves a traditional Southern Jutland kaffebord on selected days in the year.
Click here for more details and to book a place.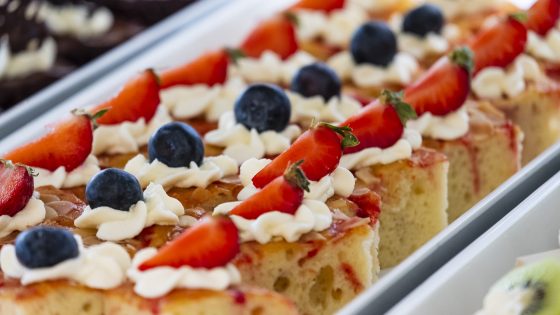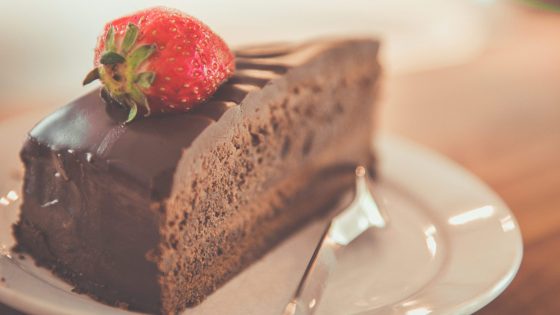 Find out about Gråsten and Southern Jutland at Gråsten Tourist Information Office, Torvet 8, 6300 Gråsten.


Weekdays 7 pm – 5 pm
Saturday 8 am – 3 pm
Sunday 8 am – 12 pm